Q: What do you get when you put together two avid bloggers and their husbands?
A: A dinner party that ends up being a live blogging session for the ladies while the guys play fetch with the cats.
Ashley and Paul are in New England for their Northeastern wedding reception. It worked out for us to have them over for dinner tonight.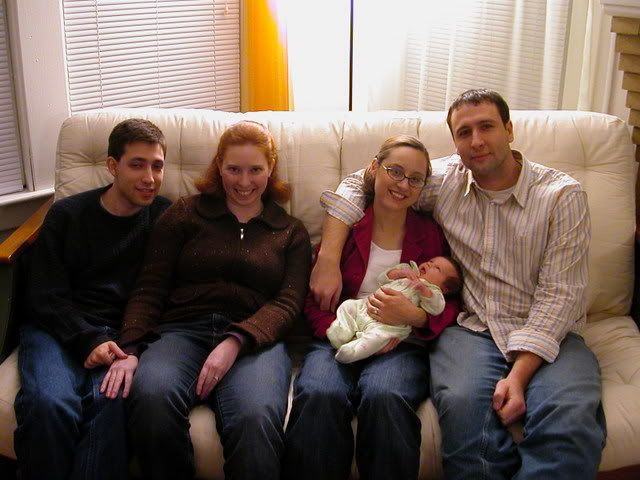 It's not SO weird having people over who we met through The Internet…because we have a lot of mutual connections. More than we even realized!
Paul grew up and went to school with the Sorensens (including Karla) in Massachusetts – the Sorensens are lifelong friends of Matthew. (In fact, Ashley is currently sitting on the orange couch in our living room, which, before it came to us, resided in the Sorensens' living room for about 30 years.)
Ashley and Paul also went to the same college as Dan Sorensen. Tonight we found out that Paul lived in Wiesbaden, Germany, for a while, the same place I lived in Germany. And we also realized that Ashley's parents worked at the same missions base as Matthew's Uncle Al, at the same time…so we called Uncle Al, and they called Ashley's dad, to see if they remembered each other…
"Dad, do you remember an Al Reitz?"
They did indeed remember each other…In addition to working together, they were also volunteer firefighters together in their spare time.
It's a small world after all…

Similar Posts: