I am honored to be one of the speakers at a teen camp in Wisconsin this week. This is the first time I've been flown somewhere to speak, so I'm still not sure what to do with this!
At the end of June, I spoke at a national teen convention in Pennsylvania, where I connected with my friend Joleigh. One of her camp speakers dropped out at the last minute, so she asked me to fill in. In just two weeks, she pulled together my travel plans and I pulled together my presentations (well, sort of – I got mostly ready before traveling out here, but I am currently up at 2:30 am finishing my PowerPoint for a session tomorrow).
I have felt so much hospitality from the whole camp team this week. They've done an amazing job of making me and my kids feel welcomed. If you are planning an event that involves speakers traveling in, here are some great hospitality lessons you can learn from Joleigh and her team.
1. Issue the invitation
Give as much detail as you can up front so the speaker can decide if the event fits in with her schedule and priorities. For example, "We would love to have you speak at our camp. It's July 11-16. We could fly you in and cover all your costs during the week. Your children would be welcome to come with you. My camp team will be happy to help take care of them."
I had to clear the timing with my boss and check the family calendar with my husband before I could commit, so I took a few days to decide. Joleigh followed up just enough to remind me to make the decision in time for flights to be purchased, but not so much that it was annoying.
2. Make travel arrangements
I've never had someone schedule my travel for me before. It was amazing. She checked flights from my airport to hers and offered me several flight times to choose from and made sure I would return home on Friday in time for a commitment that night. I HATE searching for flights. This made the process so easy. She also arranged for someone to pick me up from the airport and drive me to the camp. It was a relief to not have to worry about any of the transportation details.
3. Plan for their preferences
Joleigh thought of all kinds of details that made me feel welcomed. Particularly, she remembered that I like to run, so she connected me ahead of time with camp team members who are runners. I was able to check mapmyrun.com and scope out routes before I got here. I had a fantastic trail run with one of the high school camp team girls today on a woodchip trail at a local park. She also checked food preferences for me and my kids and bought special snacks for us. Thoughtfulness like that takes hospitality to the next level.
4. Take care of their kids
Knowing my two small children would be welcome with me made it easy for me to say "yes" to the invitation. Joleigh went above and beyond and arranged for one of the camp team girls to bring carseats and a pack-n-play from her house when she picked us up, so I didn't have to travel with any of those bulky items. The camp team has been amazing to play with Joshua and Katherine so I could prepare for sessions, speak, nap, and run.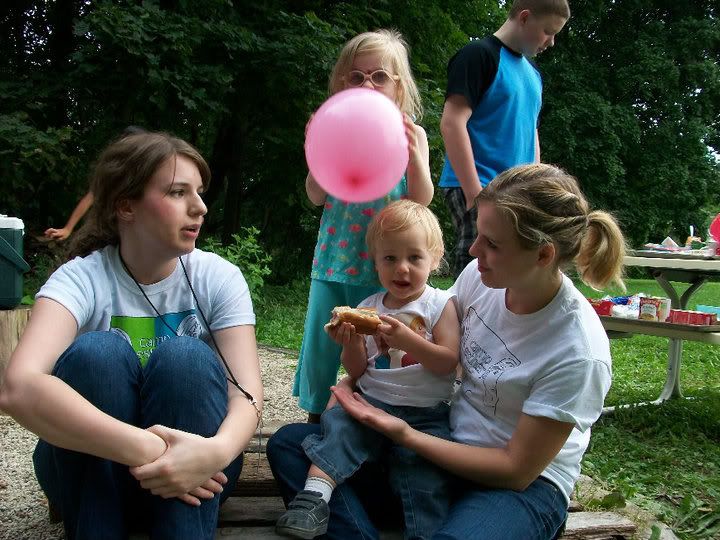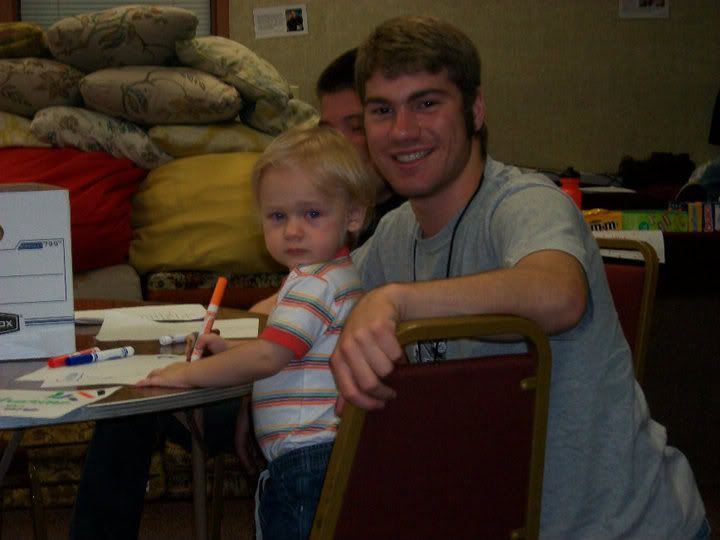 5. Get them settled in
The camp staff has been wonderful too. We had two rooms side-by-side set aside for us, which was really nice. I love co-sleeping with my babies, but once they become toddlers, we all sleep better in separate rooms. We arrived in plenty of time to allow for naps and unpacking before we had to do anything or be anywhere.
6. Give gift baskets
There is something so welcoming about a gift basket. They're never expected but always appreciated. Joleigh had put together a gift bag for me with magazines, a mug, candy and cocoa, and other items that showed she knows me and knows what I like. Being observant of your guests and noticing little things they like and then acting on those likes shows great hospitality. She also had toy totes for K and J with age- and gender-appropriate toys and craft items. AND she had made them mini-camp-t-shirts to match the big kids!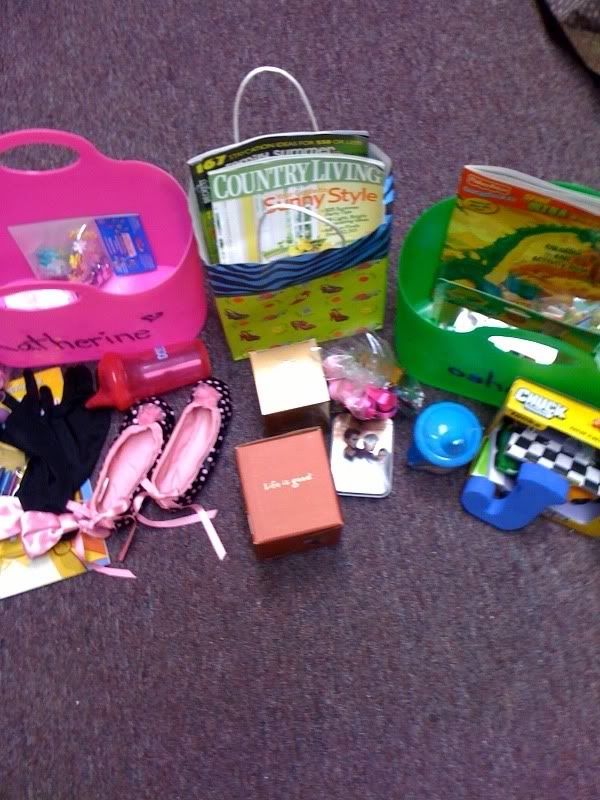 7. Feed them well
I have relished not having to cook or wash dishes all week. We've eaten excellent, healthy meals and snacks, and there's even a section of the walk-in fridge designated for the camp team with "special" foods and snacks. I got a free pass to the coffee shop all week and the kids got a free pass to the candy store.
8. Welcome them into your culture
I think this is the most important point. The camp team has shared their inside jokes with me, let me in on their late-night planning sessions, and let me join in teasing them. Joleigh says it's important for the speakers she picks to be "campatible." I think the reverse is also true, and camp is quite "patible" with me.

Similar Posts: